From Ellen Plumb's City Bookstore
Book Review: Headwinds by Edna Bell-Pearson

Today's newsletter brings a review from Mark Scheel, born and raised in Emporia, and resides in Kansas City. Scheel is reviewing Headwinds by Edna Bell-Pearson.
The narrative of Headwinds follows the marriage of Edna to Carl Ungerer, a former bomber pilot, and their establishment, along with other family members, of the Ungerer Flying Service in Marysville, Kansas, immediately following the end of World War II. Not only a representative picture of the arrival of the "Air Age" in America but also an inspiring personal story of determination and dedication overcoming adversity, the work offers a sterling example of what it takes to ultimately succeed at one's chosen enterprise.
Edna's skill as a novelist is evident here as the material is organized in a historically chronological manner yet flows as smoothly as if it were carefully crafted fiction. The family members come to life on the page, fully rounded and capturing the reader's sympathies from the outset. The action builds in intensity and suspense, keeping the reader gliding along through chapter after chapter. The conclusion, although logical, will leave many readers sad to see the end and wishing for more chronicling of the Ungerer family adventures.
One of the greatest strengths of the work is the portrait of American postwar culture brimming with innovation, unity, pride and energy. Modernization was ramping up at breakneck speed. The technological advances made during the war were being adopted and adapted to civilian progress in multiple fields. Readers unfamiliar with that era of American history will get a firsthand education in its spirit and details such as the CAA, flight breakfasts and the Kansas Civil Air Patrol.
Not only terrific leisure reading, the work constitutes a valuable addition to the Kansas historical archives. Edna Bell-Pearson once again has gifted literature lovers with an admirable contribution.

In this Issue...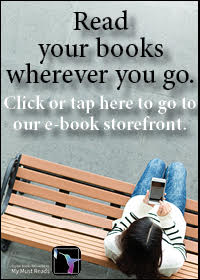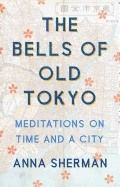 These lovely, understated ruminations on time and Tokyo will please those interested in Japanese culture, language or history--or lovers of any city, anywhere.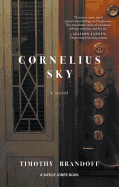 Set in 1974, this is a searing, gritty portrait of a troubled New York City doorman who is forced to battle the demons of his life.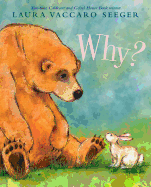 In this delightful picture book, an unlikely friendship between a bear and a rabbit grows through a year of seasons and a slew of questions.
Review by Subjects:
Fiction ⋅ Mystery & Thriller ⋅ Biography & Memoir ⋅ Social Science ⋅ Travel Literature ⋅ Children's & Young Adult

From Ellen Plumb's City Bookstore
Upcoming Events
10/15/2019 - 4:00PM
Enjoy the happiest hours in town! 20% OFF nearly everything between 4:00 and 6:00 pm!
10/16/2019 - 4:30PM
Join Emporia State University's Slam Poets Society for a special Open Mic event at Ellen Plumb's. All are welcome. Free event.
10/17/2019 - 6:00PM
Finally, a book club for one of our most popular genres! Ellen Plumb's own Jordan Simoncic leads this monthly book club featuring new titles in the NA/YA world. Book club members always receive a discount on the current book selection. October's selection is "Wilder Girls" by Rory Power. Set at a girls boarding school off the coast of Maine, "Wilder Girls" explores the lengths to which a group of teen girls will go to survive their own mutating bodies and the vicious wilderness on the island...
10/17/2019 - 5:00PM
Join the creative knitters, crocheters, and practitioners of many fiber arts for a chatty comfortable hour at the bookshop. Everyone welcome, from the newest beginners to the most experienced fiber artists.
Book Candy
Yay!: Palindrome Construction

Great Reads
Rediscover: William the Curious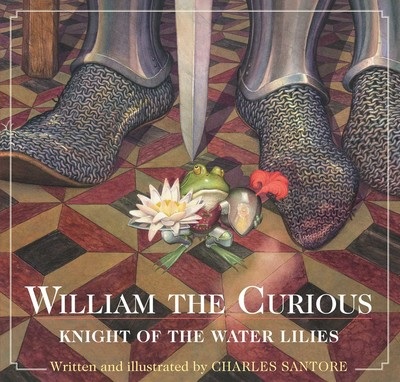 Prolific children's book illustrator Charles Santore died on August 11 at age 84. He was best known for his interpretations of classic children's stories such as
Snow White
,
The Night Before Christmas
and
Paul Revere's Ride
, and for his celebrity portraits on the cover of
TV Guide
. Santore's honors include the Society of Illustrators' Award of Excellence and the Hamilton King Award. His works are in the collections of the Museum of Modern Art, the U.S. Department of the Interior, the Free Library of Philadelphia, the National Portrait Gallery, the Brandywine River Museum and many private collections.
In 1985, Santore was asked to illustrate a new edition of Beatrix Potter's
Tales of Peter Rabbit
by Running Press. The challenge of illustrating an entire book inspired him not only to continue updating children's classics, but also to write his own book. In 1997, he wrote and illustrated
William the Curious: Knight of the Water Lilies
, about a brave frog who opens a princess's eyes to the beauty of the natural world. It was last published in 2014 by Applesauce Press ($16.95, 9781604334746).

The Writer's Life
Amy Pixton: 10 Years of Indestructible Books for Babies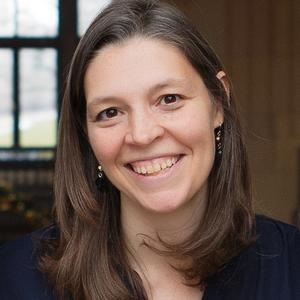 photo: Monica Erdmann
Amy Pixton, a mother of triplets, created Indestructibles after bits of traditional board books found their way into her babies' mouths. Pixton lives in Kansas City with her husband and their three children.
Tell us about the Indestructibles' origin story--it includes a local bookstore and a bookseller advocate, right?
I have 15-year-old triplets. When they were babies, they explored everything with their mouths--and books were no exception. (I once pulled a hunk of cardboard from my son's mouth.) I packed all the books into a closet. Around this same time my mother-in-law, Kaaren Pixton, an artist and art teacher, was making outdoor murals using Tyvek. It didn't matter if it got wet--it wouldn't rip or tear. Paper that didn't rip or tear when wet?! That's exactly what I needed for my babies who were slobbering all over their books.
TyBook was officially born at the end of 2005. It was not an easy road and there must have been a million steps from those first three books inspired by our slobbery babies to publication with Workman. For example, I originally self-published. Due to a miscommunication with the first printer, round one of printing had a spiral ring and two staples in the binding. Not a good idea for a baby book! It was back to the drawing board.... Then, the owner of Rainy Day Books, my AMAZING local bookstore here in Kansas City, made the introduction to Workman.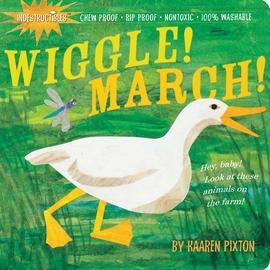 Who wrote and illustrated those very first books sold before you connected with Workman? How did you feel about trying to sell those first few books?
I originally hired my mother-in-law as the illustrator. The first three titles that she illustrated (also the first three books Workman published with a few minor changes) were wordless picture books. Wiggle! March!, which is still being sold, was originally called Farm Charm. Each page contained a single farm animal--I had done a lot of research on early literacy and I also took into account my own experience reading to my babies. Naturally, when I looked at a book with farm animals, I started making animal noises. "What does the cow say? Mooooo." Babies eat that up. Not only are they getting quality time with someone they love but they are also learning language.
I admit that I am not a salesperson. I couldn't even sell M&M's to raise money for my softball team as a kid and I love M&M's! But these books have always sold themselves. And as the saying goes, ignorance is bliss. I had no idea what I was up against. In 2007, I finally had a product that was safe and I started selling books to local independent book and toy stores and online. Rainy Day Books had a display on their counter and sold them like crazy.
When Rainy Day Books requested more and I went to drop them off, the owner, Vivien, asked me how things were going. I told her I was interested in taking things to the next level. Vivien made a call to Peter Workman of Workman Publishing. She later told me their conversation went something like this: "We have been doing business together for over 30 years and I have never called you to say I think we've got something, but I think we've got something."
How do you feel now on the 10th anniversary of the series?
From the beginning I had the grandiose goal to sell a million books. But, honestly, I am still shocked and amazed. The folks over at Workman are my heroes.
In what ways have you seen the books grow and change over the years?
The artists have changed, words have been added, a few books are being translated into Spanish... The number of titles will blow up to 36 by the end of this year but the basic format and charm remain the same.
In what ways have the books made you grow and change over the years?
I love this question! In a roundabout way it has given me great confidence. There is not anything I don't think I can do. After all, I am a social worker who created a series of books for babies with over five million copies in print.
How involved are you now in the creation of the books?
My role has changed over time. In the beginning, I was doing EVERYTHING. Now, with Workman, there's a great team in place. I stay in close touch with the special sales team. I suggest titles. I show up at conferences every now and again and work the booth. All the fun stuff!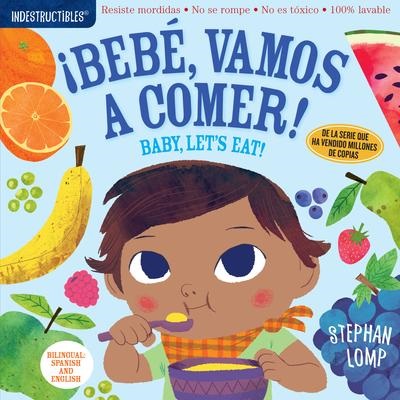 Do you happen to have a particular favorite?
Honestly, I LOVE them all. Wiggle! March! is a favorite for making those farm animal noises; Baby Peekaboo, because who doesn't love this classic baby game; I love the artwork in Twinkle, Twinkle, Little Star for the line "up above the world so high," and how the dog friends from Row, Row, Row Your Boat make an appearance on that page. I love when grandma and grandpa show up in Jingle Baby, and there is a new Hanukkah book coming out. Do I have to stop there, because I can keep going....
Looking around the Internet, I found more than a few videos and pictures (here, here) of babies doing their darnedest to destroy these books. How indestructible are they really?
I always tell people to test them out.
I have moms coming to me telling me they are able to keep passing them down to the next baby in the family. Sure, they get a little wrinkly, but it shows how much they are loved.
Is there anything else you'd like to tell Shelf readers?
Love your babies. Read to them. Talk to them. They will be 15 and in high school before you know it. And no one ever warned me how scary it would be to have teenage drivers!

Book Reviews
Fiction

Kaylie Jones Books, $15.95, paperback, 216p., 9781617757082
St. Martin's Press, $26.99, hardcover, 320p., 9781250047328
Mystery & Thriller
Gallery Books, $26, hardcover, 352p., 9781501177316
Putnam, $27, hardcover, 352p., 9780525537649
Sourcebooks Landmark, $15.99, paperback, 352p., 9781492691150
Biography & Memoir
Farrar, Straus and Giroux, $28, hardcover, 400p., 9780374236410
Milkweed Editions, $15, paperback, 256p., 9781571313867
Little, Brown, $28, hardcover, 336p., 9780316450522
Social Science
Norton, $27.95, hardcover, 288p., 9780393608946
Travel Literature

Picador, $28, hardcover, 352p., 9781250206404
Children's & Young Adult

Neal Porter Books/Holiday House, $18.99, hardcover, 32p., ages 4-8, 9780823441730
Blink/HarperCollins, $17.99, hardcover, 320p., 9780310766162
Bloomsbury, $18.99, hardcover, 48p., ages 6-11, 9781547600977
--- SPECIAL ADVERTORIAL OFFERINGS ---

Torpedoed:

The True Story of the World War II Sinking of "The Children's Ship"

by Deborah Heiligman

Dear Reader,

Sometimes a story grabs you and doesn't let go. That's what happened with Torpedoed: The True Story of the World War II Sinking of "The Children's Ship." My editor showed me a photograph of a custom-made child's life jacket, bright red. It belonged to an eleven-year-old boy whose parents sent him on a ship from England to Canada during World War II. The story of that ship is a tragedy, but it is also filled with heroism, bravery, community, and adventure. And it's all true.

Here are some glimpses: Two teenage girls cling to an overturned lifeboat in freezing cold water for 19 hours. A young man dives into the water over and over again to save children. On a lifeboat lost at sea for eight days, a teacher tries desperately to keep six boys alive—by telling them adventure stories.

Email deborah@deborahheiligman.com to win a copy.

Thanks!
Deborah
www.deborahheiligman.com






PUBLISHER:
Henry Holt and Co. Books for Young Readers/MCPG

PUB DATE:
October 8, 2019

ISBN:
9781627795548

TYPE OF BOOK:
Middle-Grade Nonfiction

AGE RANGE:
10-14

PRICE:
$19.99
Ricochet

by Kathryn Berla

Dear Reader,

I don't remember a time when the possibility of parallel universes hasn't fascinated me. Who hasn't thought about the "what ifs" in life that lead us to our current moment? Who hasn't pondered where a different choice may have led?

Science says it's possible and our imaginations explore the ways in which it could happen. I tried to integrate both science and imagination into this story of one girl…four starkly different versions of her life…and the ultimate standoff when each version must overcome her fears in the face of evil in order to triumph and find happiness.

"Spellbinding, and spectacular are the only words I have for this book." (Adrianna, NetGalley reviewer)

"..surprisingly new at every page and explored some ideas that I have not seen in other novels." (Traci, NetGalley reviewer)

"…a totally amazing read." (Rubayet, NetGalley reviewer)

I'm giving away five signed copies of Ricochet, picked from random entries. To enter, please email me at berlabooks@gmail.com.

Thank you for reading!
Kathryn Berla
www.kathrynberlabooks.com






PUBLISHER:
Flux/North Star Editions

PUB DATE:
October 8, 2019

ISBN:
9781635830408

TYPE OF BOOK:
Young Adult Science Fiction

AGE RANGE:
13+

PRICE:
$11.99